Guiding Steps Dance Studio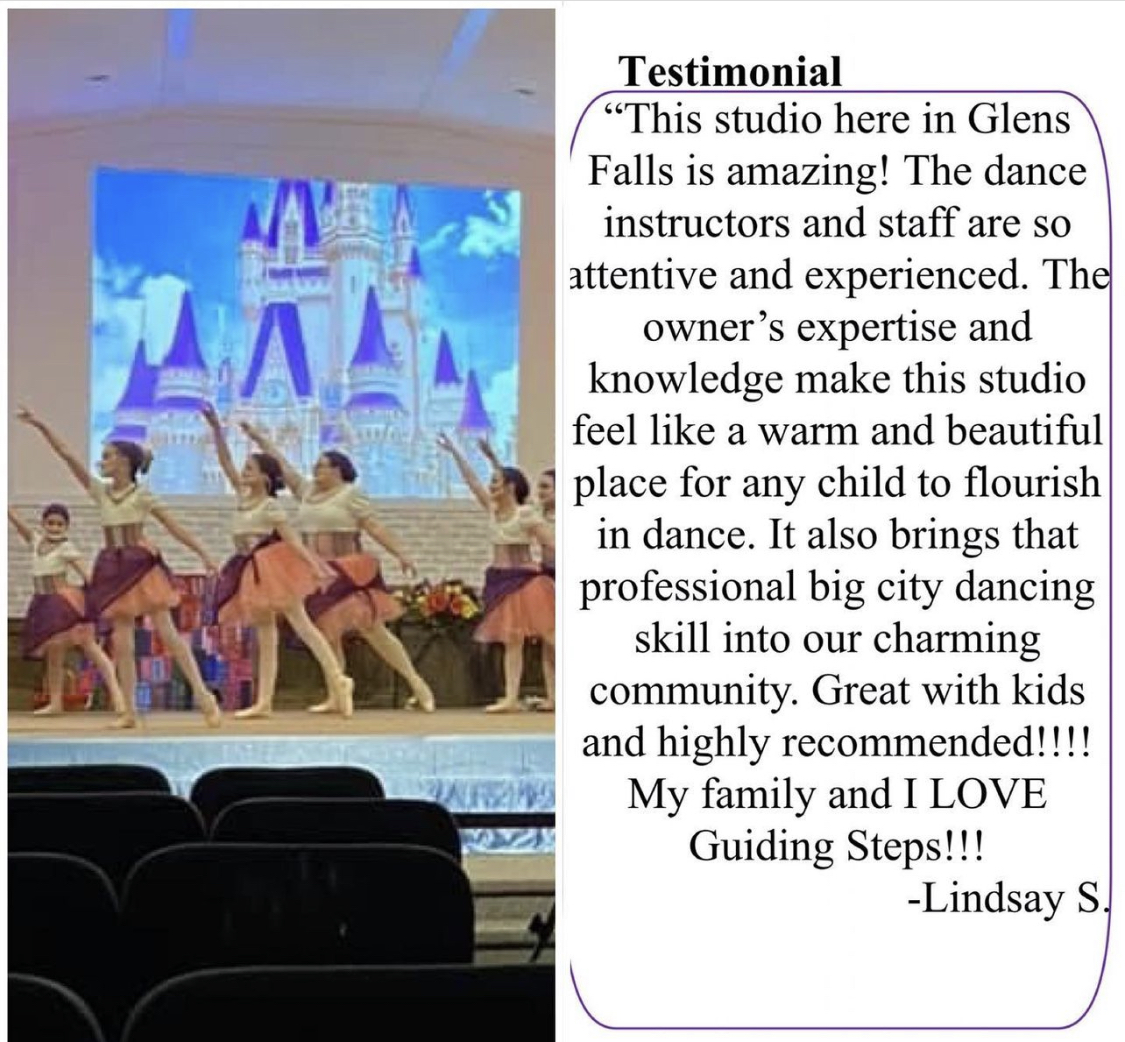 Excellent teachers with many choices of classes for nearly every age. Not just your average dance studio.!!!
I've been at multiple dance studios, but this one has the nicest staff, most beautiful and relaxing environment. I Would definitely recommend the classes!
This is a fun place to learn how to dance without being judged. The instructors are amazing!
Amazing dance studio. All the instructors are extremely talented and helpful to people of all ages and skill. They have lots of group classes every week in many dance styles.