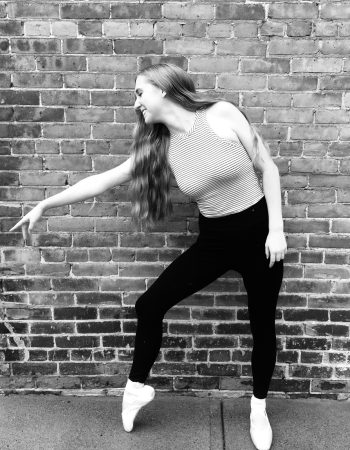 Dance Instructor
518-232-7122
Paige Duket started her dance career at three years old when she first studied ballet and tap. When she was about six years old, she joined Guiding Steps and began studying Ballet and Hip-Hop, and about two years later she joined the Praise Dance Company.
Paige is classically trained under our founder and director, Debra Wood in styles such as Ballet/Pointe, Tap, Jazz, Musical Theater, and Paige's favorite styles, Contemporary and Lyrical. Paige has been part of many performances, some including recitals, competitions, and Project Dance in Times Square with the Praise Dance Company.
Paige first realized she had a drive, passion, and love for teaching and choreographing when she began student teaching. Now, she is so grateful to be back to her home studio as an instructor. She has always strived to inspire her students, and teach them the art of praise through dancing.