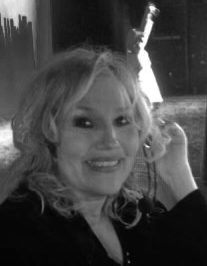 Owner / Director
518-232-7122
Debra Wood started Dancing at the tender age three. At the age of 9 she was asked by her teachers, Joe and Diane Diana, of Maywood , NJ. if she would consider training to become a professional dancer. She did! Dancing six hours a day for six days a week, was the foundation of who she is today.
Furthering her studies in Manhattan, taking classes from Phil Black and Luigi for Jazz styles. Fred Kelly in NJ. [Gene Kelly's brother] for Tap where John Travolta also studied. Ballet training from Nancy King and Alexis Dolinoff [Pavlova's partner]
Teaching at the King Centre in Ringwood NJ. Doing summer stock went on to dancing in night clubs, TV, commercials, and opening for famous performers such as Pat Boone, Debbie Boone, The Shirells, Stylistics, and even Big Bird from Sesame St.
Went on to form her own Broadway Children's Showcase "ProKids" choreographing dances for professional children, with dozens of credits in Theater, TV, and Film. The original cast was from Broadway shows Annie, Peter Pan, Evita, and Chorus Line to name a few.
Debra was DMA certified and affiliated with DEA choreographing, performing and competing. She has owned and operated Debra Lee Studio in Bergen County, NJ. To The Dance Place in the northern Adirondacks.
Having five children, all who sing and dance, she has choreographed and taught to make a living. Always having a Studio and a group of kids, many have gone on to professional careers in dance.
In 1992, Deb had her final baby and almost died. Realizing there was more to life than dance, her faith in Jesus Christ grew. The gifts that she used would be to glorify God from then on.
It is her stand to take back the Arts to its rightful place. Standing on Psalm 149:3 to praise Him in the dance, and Psalm 150 praise Him with dance is exactly what they do.
Developing a love for God in the children, with respect to the beautiful art of dance, the combination resulted in The Praise Dance Company. We have been so blessed by Guiding Steps Dance School and The Company formed in 1997. see Praise Dance Co.
Note from director: "The Lord has given me the opportunity to-do so much more than teach dance. He has provided a way to work for Him extending His Kingdom."